Pop Tart Ice Cream Sandwich Coming Soon?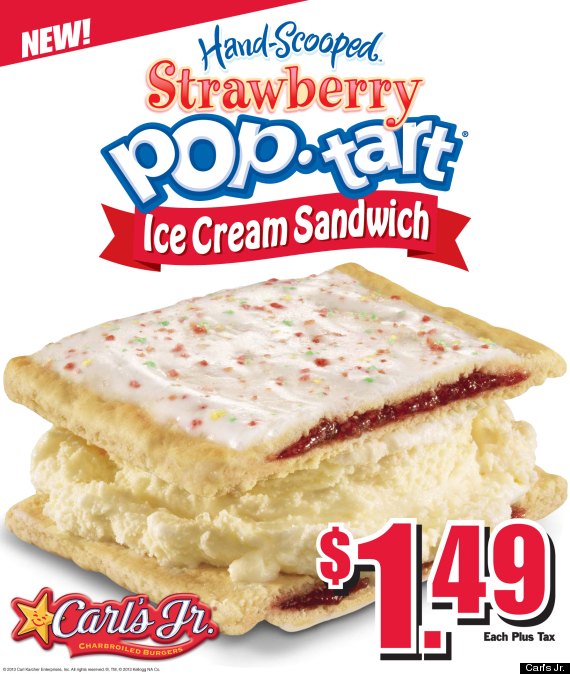 According to the Huffington Post, Carl's Jr. (Hardees to us) is testing this in California right now. If it makes it past the test faze and goes nationwide, would you buy it? It looks a little bland to me...
Make it Hot Fudge Sundae Pop Tarts, then I'll give it a go!