Greta Van Fleet Divulge Who's the Most Stubborn Bandmate + More: Watch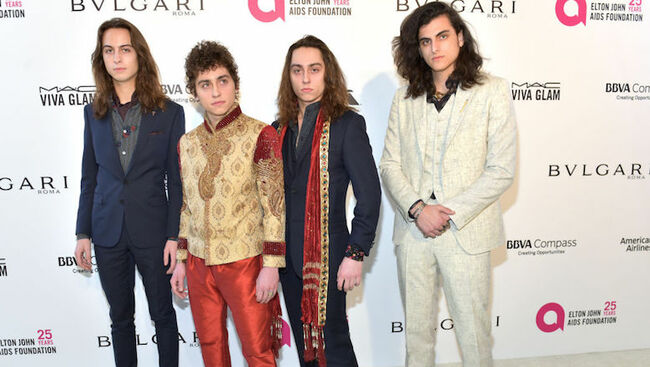 Greta Van Fleet celebrated the release of their debut album, Anthem of the Peaceful Army, on Friday (October 19) and celebrated by playing How Well Do You Know Your Bandmate? with Billboard.
The classic rock revivalists all had head shots of their band members in hand while the outlet asked them questions ranging from who has the best taste in music to who is most likely to sleep through an earthquake. Vocalist Josh Kiszka shared a funny anecdote about his brother, Sam, failing to notice a tornado was coming toward their house.
"There was this time, and I'm not kidding, there was a tornado that was hitting the house and everybody kind of went to the basement," the Detroit native explained. "And Sam, he's like walking out of the bathroom after taking a shower whistling and has his towel around him and was like, 'Where's everybody at?' and we're in the basement going, 'Oh, we forgot Sam!'"
The band was then asked who was the most stubborn member, which gave the rockers some pause. "Let's just say we'd have an easier answer if it was least stubborn," drummer Danny Wagner admitted. Naturally, that was the next question asked, and all four band members agreed Wagner won that category without hesitation.
Watch the full video below.
Greta Van Fleet recently announced a massive 2019 world tour in support of their new album. Check out a full list of tour dates here.
Photo: Getty Images